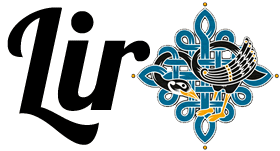 Availability
| Start Date | End Date | Details |
| --- | --- | --- |
| Aug 28, 2018 | Oct 14, 2018 | Unavailable: Grenada, St Georges to Grenada, St Georges |
| Oct 24, 2018 | Oct 31, 2018 | Booked: Grenada, St Georges to Grenada, St Georges |
| Nov 03, 2018 | Nov 10, 2018 | Booked: Grenada, St Georges to Grenada, St Georges |
| Nov 18, 2018 | Nov 25, 2018 | Hold/Option Taken: Saint Vincent to Grenada, St Georges |
| Dec 08, 2018 | Dec 15, 2018 | Booked: Antigua, Leeward Island* to St Martin |
| Dec 27, 2018 | Jan 03, 2019 | Booked: Yacht Haven Grand to Yacht Haven Grand |
| Feb 02, 2019 | Feb 09, 2019 | Booked: TBD - Virgins to TBD - Virgins |
| Feb 16, 2019 | Feb 23, 2019 | Booked: Red Hook, St. Thomas, USVI* to Red Hook, St. Thomas, USVI* |
| Feb 28, 2019 | Mar 10, 2019 | Booked: St. Lucia to Grenada, St Georges |
| Mar 13, 2019 | Mar 23, 2019 | Booked: Saint Lucia, West Indies* to Canouan, Grenadines* |
| Mar 31, 2019 | Apr 07, 2019 | Booked: St Vincent, Young Island* to Grenada, St Georges |
Rates
High Rate:


33,500 USD per week
Low Rate:


29,500 USD per week
| | | | | | | | |
| --- | --- | --- | --- | --- | --- | --- | --- |
| | 2 Pax | 3 Pax | 4 Pax | 5 Pax | 6 Pax | 7 Pax | 8 Pax |
| Summer 2018 | 29,500 | 30,500 | 31,500 | 32,000 | 32,500 | 33,000 | 33,500 |
| Winter 2018/2019 | 29,500 | 30,500 | 31,500 | 32,000 | 32,500 | 33,000 | 33,500 |
| Summer 2019 | 29,500 | 30,500 | 31,500 | 32,000 | 32,500 | 33,000 | 33,500 |
MCA Compliant: N/A
Rates are All Inclusive
Taxes, re-location fees, cruising permits and licenses may be extra. Please verify with clearing house.
Cruising Permit: Paid by Boat Licenses: Paid by Boat

Additional Rate Details:
No Fees for USVI pick ups.


Half-Board Option
Available upon request

Christmas 2018: 1-8 pax @ $36,850, 7-night minimum
Christmas charters must end no later than the 27th December. New Years week charters cannot begin earlier than 28th December.

Note that Cruising fees and taxes are not included for all charter destinations.

* * * S P E C I A L S * * *


1."Repeat guests" Offer of a 5% discount to returning clients.
2."Family special" Children 8 and under sail for free!
3."Romantic getaway for two" 10% discount of the 2 pax rate + a complimentary Resort course dive for two or a couples massage in a spa. (Must be supported by showing their wedding certificate)
~Specials may not be combined with other offers.
~Not valid for Christmas or New Years charters. 7 night min.




Summer Base Port: Caribbean
Summer Operating Area: Caribbean Virgin Islands, Caribbean Leewards, Caribbean Windwards
Winter Base Port: Caribbean
Winter Operating Area: Caribbean Virgin Islands, Caribbean Leewards, Caribbean Windwards
Location Details:
Please note that LIR will be returning to the Virgins for the 2019 season from Thanksgiving onwards

For the 2018/19 Season:
Virgin Islands: December, January, February
St Vincent & Grenadines: March $1000 relocation
Virgins/Turks & Caicios/Bahamas: April - July