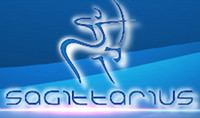 Availability
| Start Date | End Date | Details |
| --- | --- | --- |
| Dec 12, 2019 | Dec 17, 2019 | Booked: St Vincent, Young Island* to Union Island, Grenadines* |
| Dec 20, 2019 | Dec 27, 2019 | Booked: Grenada, St Georges to St. Vincent - Blue Lagoon Resort and Marina |
| Dec 28, 2019 | Jan 04, 2020 | Booked: St. Vincent - Blue Lagoon Resort and Marina to Grenada, St Georges |
| Mar 15, 2020 | Mar 22, 2020 | Hold/Option Taken: Antigua, Leeward Island* to Antigua, Leeward Island* |
| Apr 04, 2020 | Apr 12, 2020 | Booked: Saint Vincent to Grenada, St Georges |
Rates
High Rate:


31,325 USD per week
Low Rate:


18,265 USD per week
MCA Compliant: MCA Compliant
Rates are All Inclusive
Taxes, re-location fees, cruising permits and licenses may be extra. Please verify with clearing house.
Cruising Permit: Paid by Boat Licenses: Paid by Boat
Seasonal/Individual Rates

Currency
Terms
2 Pax
3 Pax
4 Pax
5 Pax
6 Pax
7 Pax
8 Pax
9 Pax
10 Pax

Summer 2019

US Dollars
(Caribbean Terms) All Inclusive
$18,265
$19,900
$21,530
$23,665
$24,795
$26,430
$28,060
$29,695
$31,325

Winter 2019/2020

US Dollars
(Caribbean Terms) All Inclusive
$18,265
$19,900
$21,530
$23,665
$24,795
$26,430
$28,060
$29,695
$31,325

Summer 2020

US Dollars
(Caribbean Terms) All Inclusive
$18,265
$19,900
$21,530
$23,665
$24,795
$26,430
$28,060
$29,695
$31,325

Winter 2020/2021

US Dollars
(Caribbean Terms) All Inclusive
$18,265
$19,900
$21,530
$23,665
$24,795
$26,430
$28,060
$29,695
$31,325


Captain Only Rates:
NOTE - CREW for Winter and Summer Seasons:

Winter Season 3 crew: Christian, Ilona and Chef Jack
.
Summer Season 2 crew for up to 6 guests: Cristian and Chef/Stew Ilona
Summer Season 3 crew for 7+ guests: Christian, Ilona and freelance Chef

Additional Rate Details:
$34,458 for Xmas and $36,025 for NY

All rates are for 7 nights, 8 days. To prorate these rates:
For 6 nights divide weekly rate by 7 and multiply by 6
For 5 nights or less divide weekly rate by 6 then multiply by number of nights.
Summer Base Port: Grenadines
Summer Operating Area: Caribbean Leewards, Caribbean Windwards
Winter Base Port: Windwards and Virgins
Winter Operating Area: Caribbean Virgin Islands, Caribbean Leewards, Caribbean Windwards
Location Details:
Sagittarius will relocate to other islands subject to delivery fees.

Delivery fees - one way:
St Vincent / Union to St Lucia - $250
Grenada to St Vincent / Union - $500
Grenada to St Lucia - $750
Grenada to Martinique - $1,000
Please inquire for delivery fees to other islands