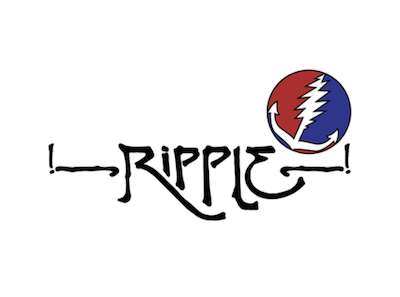 Availability
| Start Date | End Date | Details |
| --- | --- | --- |
| Mar 17, 2019 | Mar 24, 2019 | Booked: Yacht Haven Grand to Yacht Haven Grand |
| Mar 30, 2019 | Apr 06, 2019 | Booked: Antigua, Leeward Island* to Guadalope, Grenadines* |
| Apr 22, 2019 | Apr 29, 2019 | Booked: Saint Vincent to Saint Vincent |
| May 18, 2019 | May 25, 2019 | Booked: Antigua, Leeward Island* to Antigua, Leeward Island* |
| Jun 03, 2019 | Jun 16, 2019 | Booked: Antigua, Leeward Island* to Antigua, Leeward Island* |
| Jun 18, 2019 | Jun 25, 2019 | Hold/Option Taken: Antigua, Leeward Island* to Antigua, Leeward Island* |
| Jul 20, 2019 | Jul 27, 2019 | Booked: Saint Vincent to Grenada, St Georges |
| Sep 03, 2019 | Oct 25, 2019 | Unavailable: Grenada, St Georges to Grenada, St Georges |
| Nov 04, 2019 | Nov 11, 2019 | Booked: Saint Vincent to Saint Vincent |
| Dec 20, 2019 | Dec 27, 2019 | Booked: Tortola - Nanny Cay to Tortola - Nanny Cay |
| Dec 28, 2019 | Jan 04, 2020 | Booked: Tortola, Road Town to Tortola, Road Town |
| Feb 09, 2020 | Feb 15, 2020 | Hold/Option Taken: Yacht Haven Grand to Yacht Haven Grand |
Rates
High Rate:


35,000 USD per week
Low Rate:


30,000 USD per week
MCA Compliant: MCA Compliant
Rates are All Inclusive
Taxes, re-location fees, cruising permits and licenses may be extra. Please verify with clearing house.
Cruising Permit: Paid by Boat Licenses: Paid by Boat
Seasonal/Individual Rates

Currency
Terms
2 Pax
3 Pax
4 Pax
5 Pax
6 Pax
7 Pax
8 Pax

Winter 2018/2019

US Dollars
(Caribbean Terms) All Inclusive
$32,000
$32,500
$33,000
$33,500
$34,000
$34,500
$35,000

Summer 2019

US Dollars
(Caribbean Terms) All Inclusive
$30,000
$30,500
$31,000
$31,500
$32,000
$32,500
$33,000

Winter 2019/2020

US Dollars
(Caribbean Terms) All Inclusive
$32,000
$32,500
$33,000
$33,500
$34,000
$34,500
$35,000
Additional Rate Details:
GENERAL RATES NOTE:
All rates are for 7 nights, 8 days.
For short charters please use the 'divide-by-6 rule' for figuring short charter premiums.
Charters of less than 6 nights available depending on schedule and season, please inquire.
BVI ports preferred.
For USVI Ports: FREE Pick ups/Drop offs January - April 2019. 48 hour Min Turn. That is a savings of $500 for each pick up/drop off for USVI ports.
CHRISTMAS & NEW YEAR:
1-8 guests $38,500 7 nights minimum.
No Specials apply. New Years to start 28 December or later.
WINTER 2018/19 SPECIAL OFFER
2 guests for only $30,000
3 to 8 guests $32,500
7 night charters only - non-proratable
In order to take advantage of this offer, charter must be confirmed by December 31, 2018. Only applies to charters booked for the BVI taking place between now and March 31, 2019.
** Does not apply to previously booked charters.
Summer 2019 Special
- See above for reduced rates.
Summer Base Port: Antigua/SVG & Grenadines
Summer Operating Area: Caribbean Leewards, Caribbean Windwards
Winter Base Port: British Virgin Islands
Winter Operating Area: Caribbean Virgin Islands, Caribbean Leewards, Caribbean Windwards
Location Details:
For Summer 2018 Callista will be available for charter from Antigua to the Grenadines. They will be in the BVI for the Winter 2018/19 season. Relocation fee to Grenadines $1500 each way.