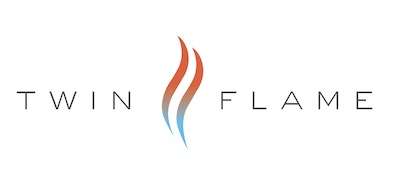 Availability
| Start Date | End Date | Details |
| --- | --- | --- |
| Dec 02, 2019 | Dec 15, 2019 | Unavailable: Yacht Haven Grand to Yacht Haven Grand |
| Dec 20, 2019 | Jan 04, 2020 | Booked: Trellis Bay, Tortola to Trellis Bay, Tortola |
| Jan 09, 2020 | Jan 16, 2020 | Booked: Yacht Haven Grand to Red Hook, St. Thomas, USVI* |
| Jan 18, 2020 | Jan 25, 2020 | Booked: Scrub Island - BVI to Tortola, Trellis Bay, BVI |
| Jan 27, 2020 | Feb 01, 2020 | Booked: Tortola, TBD to Yacht Haven Grand |
| Feb 03, 2020 | Feb 10, 2020 | Booked: Cruz Bay, St John, USVI* to Red Hook, St. Thomas, USVI* |
| Feb 12, 2020 | Feb 19, 2020 | Booked: Tortola, Nanny Cay, BVI to Tortola, Trellis Bay, BVI |
| Feb 23, 2020 | Mar 01, 2020 | Unavailable: Saint Marten, West Indies to Saint Marten, West Indies |
| Mar 02, 2020 | Mar 04, 2020 | Unavailable: Saint Barths, Gustavia* to Saint Marten, West Indies |
| Mar 18, 2020 | Mar 25, 2020 | Booked: Saint Marten, West Indies to Saint Marten, West Indies |
| Apr 02, 2020 | Apr 21, 2020 | Booked: Yacht Haven Grand to Yacht Haven Grand |
| Apr 25, 2020 | May 02, 2020 | Booked: Yacht Haven Grand to Yacht Haven Grand |
| May 23, 2020 | May 30, 2020 | Unavailable: Tortola, Nanny Cay, BVI to Tortola, Nanny Cay, BVI |
| Jun 12, 2020 | Jun 19, 2020 | Booked: Yacht Haven Grand to Yacht Haven Grand |
| Jun 20, 2020 | Nov 13, 2020 | Unavailable: Yacht Haven Grand to Tortola, Nanny Cay, BVI |
| Nov 14, 2020 | Nov 21, 2020 | Hold/Option Taken: Tortola, Nanny Cay, BVI to Tortola, Nanny Cay, BVI |
| Dec 20, 2020 | Dec 27, 2020 | Booked: Tortola, Trellis Bay, BVI to Tortola, Nanny Cay, BVI |
Rates
High Rate:


59,500 USD per week
Low Rate:


55,500 USD per week
MCA Compliant: N/A
Rates are All Inclusive
Taxes, re-location fees, cruising permits and licenses may be extra. Please verify with clearing house.
Cruising Permit: Paid by Boat Licenses: Paid by Boat
Seasonal/Individual Rates

Currency
Terms
2 Pax
3 Pax
4 Pax
5 Pax
6 Pax
7 Pax
8 Pax

Summer 2019

US Dollars
(Caribbean Terms) All Inclusive
$55,500
$56,000
$56,000
$56,500
$56,500
$57,000
$57,000

Winter 2019/2020

US Dollars
(Caribbean Terms) All Inclusive
$58,000
$58,500
$58,500
$59,000
$59,000
$59,500
$59,500

Summer 2020

US Dollars
(Caribbean Terms) All Inclusive
$58,000
$58,500
$58,500
$59,000
$59,000
$59,500
$59,500
Additional Rate Details:
GENERAL RATES NOTE:
All rates are for 7 nights, 8 days.
For short charters please use the divide-by-6 rule for figuring short charter premiums.
Charters of less than 4 nights available depending on schedule and season, please inquire.
Christmas and New Years 2020/21
:
7 night minimum
Christmas week 2020: 1-8 guests $72,000
Near Years week:2020-2021 1-8 guests $75,000
Christmas week to end by December 28th. New Years to begin no earlier than December 29th
.
Yacht is BVI based - Please inquire for relocation fees.
All St Martin charters add $1500 for fees
All St Lucia/ Grenadines add $4000 for fees
For 48 hours turns please use the same port
Summer Base Port:
Summer Operating Area:
Winter Base Port: BVI
Winter Operating Area: Caribbean Virgin Islands, Caribbean Leewards, Caribbean Windwards
Location Details: